Be sure to visit our Career Website: http://careers.exitrealtykeystone.com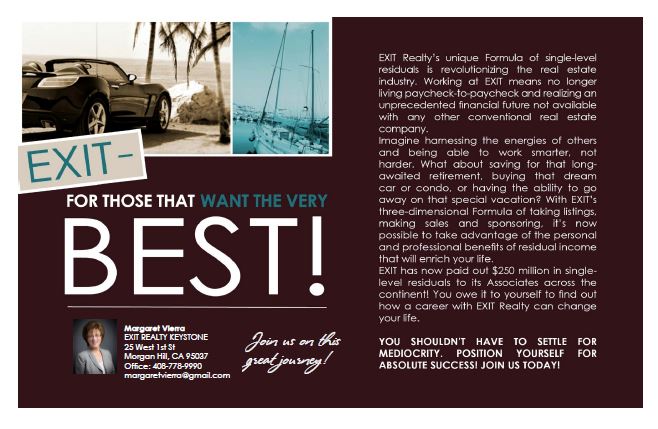 Why Choose EXIT Realty?

Because we offer you much more than a desk...
TRAINING
Becoming a part of EXIT Realty means joining the on-going commitment to create the most highly trained and skilled professionals in real estate. Our sales training is taught by some of the industry's leading top producers, and is among some of the most comprehensive coaching you'll ever receive. Designed to remove and eliminate the inhibitions and anxieties that have rendered so many salespeople average, EXIT's training programs range from topics such as initiation, finalization, negotiation, personality profiles and strategic planning. No matter what your real estate career level, there's a training perfectly suited to your needs. When you join EXIT, you're making it your business to get the finest and best return on your invested time.
LEAD GENERATION
Generate quality prospects with organic and paid advertising that will drive customers to your website. Stay informed with the most up-to-date real estate listings with a fully integrated IDX data feed.
MARKETING
Properties marketed using EXIT e-Listings get the highest possible visibility on the internet through cutting edge technology and marketing tools available like: Online tours, instant property information and listing promotion.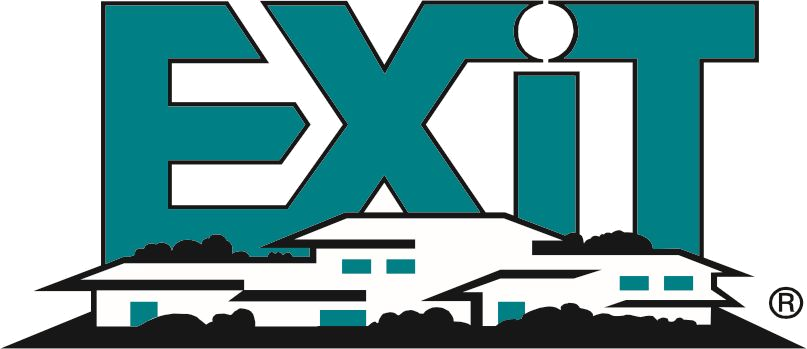 EXIT Realty Corp. International
SALES TRAINING
Good Agents Are Born; Great Agents Are Trained
Accelerated Sponsoring
Ambassador Training
EXIT Connect
Field Day
Get Productive Now! Technology For The Real Estate Professional
Listing Presentation Camp
Live/Interactive Training and Coaching
Looking For Leads In All The Right Places
Performance Training
You Can't Grow Wrong
Personality Profiles
Power Prospecting Camp
Power Selling
Rapid Results Recruiting
REACT
Team at Work
Technology is NOT the Differentiator
Technically Real Estate
The Psychology of Listing
Too Many Buyers, Too Little Time
We Provide the Tools to Succeed!

MIND-SET Training Systems Free Educational Techinars / Webinars; Detailed Agent Transition Program; Free Smart Sign™ Geolocation Lead Generation Technology; Free Mobile Business Cards™; Free Leads from www.exitrealty.com; EXIT Promo Shop Marketing System; The EXIT Achiever Online Newspaper; EXIT Shoptok Public Relations Press Releases; Comprehensive Resource Center (RC); Value-Added Approved Supplier Program; Detailed Welcome Package; Expert Agent and Franchise Support
Visit www.exitrealty.com/join and find out how EXIT is Reinventing Real Estate! WWW.EXITREALTY.COM At EXIT Realty WE PROVIDE THE TOOLS TO SUCCEED
408-778-9990 OR 408-202-3243
LOOKING FOR A CAREER CHANGE? HOW ABOUT BECOMING A REAL ESTATE AGENT? FOR MORE INFORMATION PLEASE CLICK

HERE

!